Real Member Testimonials
Here are real testimonials from our members regarding their experience at Pure Life Wellness Chiropractic. If you'd like to submit your own testimonial, to be published right here on our website, use our submission form.
Warm, caring and comfortable with results
I have had chronic back and neck troubles for years and visited a number of chiropractors. I finally settled on Pure Life Wellness because of several reasons. Some chiropractors are a little heavier handed than I care for. Doctor takes time and has a very precise but gentle touch in his adjustments. I am miserable when I don't go for a while, but feel great relief from regular care. He is also very authentically friendly and enjoyable to interact with! I highly recommend them!
Professional, attentive, and efficient care
Dr. B is professional and attentive, he took time to listen to my reasons for seeking Chiropractic care and created a custom treatment plan. He pays attention to how my body is improving and willingly adjusts treatment as progress is made. Thanks to the care I have received here, I physically feel better and healthier.
Pure Life Wellness is a very efficiently run Chiropractic office. I appreciate how they schedule clients because I never have to wait more than five minutes once I arrive for an adjustment, usually I am in and out of the office within ten minutes.
I highly recommend this practice.
I'm Andrew and I'm a crackoholic
I work in software sitting behind a desk for hours on end. I found my body aching all the time and decided to visit Pure Life one day when I couldn't move my neck. My lifestyle has changed since that first visit as I became a regular. I was freed from chronic pain. I found myself with more energy and was able to focus better with work. I also don't get sick as often. Go visit, you wont regret it!
A natural part of well being
I have found a better way- The guidance I have received as well as adjustments has changed the way I think about medicine. It also helps that the Doctors that stay current and are excited about what they do.
If you get a chance to hear Dr. B. give one of his seminars you will understand my enthusiasm!
Taking my life back...
A couple of months ago I started patient care at Pure Life Wellness. Dr. B has been very welcoming and personable at every appointment. I went to see him due to constant pain in my neck and upper-back and have seen dramatic improvements through his care. He is very detailed in his approach, and is by far, the best chiropractor I have ever had. He is in love with his job and his belief in the wholeness of the body through chiropractic gives him a unique care for his patients that is seldom seen these days. This meticulous approach he takes from day one is translated into even the most minute adjustments, leaving people like me in a much better state after treatment than we were before. I am happy to recommend this office and will continue to do so. Take the time to try them out and you won't be disappointed.
Best decision I've made all year!
I discovered Pure Life Wellness through my good friend Jason (a massage therapist who unfortunately moved out of state.) I was in a minor car accident in March of this year, and he recommended that I get evaluated by Dr. B. After my initial treatment I realized I had been missing out for years. I was amazed at how much of a difference the adjustments made! Not to mention they also have a warm, and inviting office to visit. I thoroughly enjoy my adjustments in more ways than one. Thank you so much Dr.'s A & B!
A true breath of fresh air!
Both Dr.B and Dr.A are truly amazing individuals. Not only are they warm and friendly, but also extremely knowledgeable in their field of practice, as well as whole life wellness. There definitely not your typical chiropractor, which is very refreshing. I have been going to pure life wellness for a couple years now and i'm more than satisfied with the care I receive.
Dr. Bernard & Alissa have the magic touch
I suffered from bad lower back pain, so much that I could not walk for long periods of time or stand. After meeting Dr. Bernard Cannon and Dr. Alissa at Hillcrest Farmers Market who took the time to sit me down and explain what could be done to help. I made an appointment in hope of relieving the pain in my back. Both DR.'s Bernard & Alissa took the time not only listen to me about what was wrong also explained the work to be performed 100% so I knew what was going to be done. We made a plan of attack and goal to be back on my feet without pain. After about 8 weeks of treatment, I'm very HAPPY to say I'm pain free and love every minute of it. Words can not express how good it feels to be normal again. Thanks Dr. Bernard & Dr. Alissa, for your knowledge and know how!!!! Have you hugged your Chiropractor today...
An extraordinary life!

If your core is in alignment then your health falls into alignment as well and this gives you an extraordinary life! People are fooled by our society and by the media with all the gimmicks of what will give us a healthy mind, body and soul but it is pretty simple actually. If you keep your body in alignment, eat healthy and stay active, your mind as well as your body, you will have the true fountain of youth. Dr. A and Dr. B are passionate about your health and truly care about helping and teaching you how to achieve great health.
I have been going to Dr. B for almost 4 years now. I had previously always gone to the chiropractor when something was wrong with my back or neck and I never thought about going regularly to maintain my health, even though I have been extremely health conscience since I was 16 years old. I have always eaten pretty healthy and exercised but never understood how going weekly would or could make a difference in my body.
I went to Pure Life Wellness on a Groupon, after much research, as I had just moved to San Diego and did not have a chiropractor yet. I do not take going to someone who will adjust my spine and neck lightly, so after a lot of research I realized I had found my new chiropractor office. I went to regular weekly visits for a couple of months and I was feeling better than I had in years. Then I switched jobs and I could not go for a few months. What I noticed was I was my body was starting to feel stiffer and I was just not feeling nearly as good as I was. I could not wait to start going back to Pure Life Wellness and I was actually counting down the days until I could go weekly again.
What I realized by going without my visits is that I had lost my range of motion that Dr. B had given me back by getting adjusted regularly and I had not had that range of motion since I was a teenager or in my twenties!! That gave me my health, movement and vitality back which I had not realized that I lost because it was a gradual thing that happens over years. I will not go without my weekly visits ever again as this is what is keeping me healthy and young. When people meet me, they think I am 15 years younger than I am and that is because it all starts with your core being in alignment. Doctors A and B are very passionate about helping all their patients are the best they can be!!!!
.
Healthier than I have ever been!
I have been seeing Dr. B for 4 years now and I can say for a fact that I am healthier than I have ever been! More flexible and have more energy than when I was in my 30-40's! Both Dr B and Dr A really care about me and all the folks in their care. It is more than just a chiropractic practice, it is truly WHOLE LIFE WELLNESS!! It was a true blessing to find them and count them as my friends!!
Welcome Relief
I have been coming to Drs. A & B for over 4 years and welcome every visit. I have chronic tightness in my gluteus muscles and feel such relief after each visit. I've also been given exercises to do that help relieve the pain between visits. Dr. B has helped me understand that the pain I have is due to the glutes and not due to a pinched nerve which is more serious. After being together for so long, Drs. A & B feel like family.
Blown away with the results!
I had been under a chiropractor's care for about 2 years but didn't feel I was getting a lot of benefit. My wife found Pure Life Wellness and convinced me to give them a try. I have been getting adjustments for about a year now from Dr. B and am totally blown away with the results. Not only do I feel better physically, there have been mental improvements with alertness and attitude as well. AND - instead of having painful, major back surgery, Dr. B has given me exercises focused on strengthening and increasing flexibility in my lower back that, along with the weekly adjustments, are allowing me to avoid surgery as well as significantly reducing my need for pain relief medications. Thanks Pure Life Wellness!
Best Chiropractors on the Planet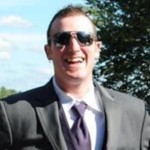 I first discovered Pure Life Wellness through a Groupon I purchased because it was cheap. Easily said, it was one of the best impulse purchases I've ever made in long history of poor ones.
Dr. A and Dr. B are one of kind in that they, as doctors, truly care about their patients health and wellbeing as opposed to filling their pockets with their money, sans results.
My work schedule is very erratic and I often leave town for weeks at a time to work offshore - still Dr. A and Dr. B developed a plan for me that works and always greet me with a warm smile and pleasant welcoming atmosphere no matter how long it's been since my last visit.
Simply put - If you're not a Pure Life Wellness[er] , you're missng the boat!
Chiropractic Convert
I had never been to a chiropractor and was a little apprehensive of the practice but after a recommendation from my OB/GYN to help with pelvic problems resulting from my pregnancy I found Pure Life Wellness. I greatly appreciate the time Dr. Bernard took to teach me the science behind chiropractic and the analysis software to get a full understanding of my personal needs and corrective actions. I always feel at ease when I visit each week and I am very grateful for the help and support they have provided. I have also had a few sessions of prenatal massage with Christina and have recommended both services to my other pregnant friends.
Pure Life Wellness = Whole Body Wellness
I love coming to Pure Life Wellness. Drs. A & B take a holistic approach to health- meaning they are not here only to fix pain in your body, but to get everything working and moving correctly for total body wellness. Your spine and nerves affect the wellness and function of practically every area of your body. Of course they can assist in pain relief, but they aim for more than that--feeling good all the time rather than temporary relief. Further, they are both so friendly and welcoming that coming into their office is always a joy.
I feel so energized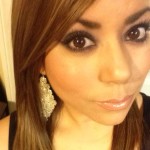 I've been going to Pure Life Wellness for 2 yrs now and I absolutely love this place. I go once a week and after every adjustment I feel so energized. I work 9 hrs a day in a store where im constantly using the computer so my shoulders and back hurt, so adjustments really help me feel better. I stopped going for a couple of months last year and after that it was so hard for me to sleep, that's when I decided to make it part of my life again. Dr. A and B are so friendly and they really care about each of their patients. I also love getting massages there. That place is so relaxing I love it.
Purely Fantastic!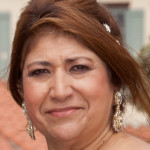 Dr. A and Dr. B have created a purely fantastic wellness retreat in the heart of Hillcrest! I was fortunate to find them via a recent Groupon, but I am now a client for life! They both embody the very best in holistic health care and help their clients understand the meaning of "taking into consideration all the aspects of a human being". They are truly special doctors and human beings...
Whole life wellness
I love this place. Not only have I seen significant physical betterment from the physical adjustments but mental betterment as well.
Drs. A & B take a whole life wellness philosophy approach that marries physical adjustments with nutrition, exercise, diet and philosophy that encompasses the whole person.
That's an approach that I find vital and lacking in some other providers. I can't reccomend their office enough.
James Griffin
blue mountain
Healing hands at work!
Pure Life Wellness is an amazing place. The education that you get along with and adjustment is what sets this place apart from the rest. They love what they do and it really comes through in the care that they give.
Relaxing Chiropractic Care
I have been going to Dr. B every week for almost a year. Dr. B and A are so attentive and truly care. My first appointment I went in with limited range of motion, arms and legs going to sleep and brutal headaches. I now enjoy living each day with a normal range of motion and the headaches are gone. I can not say enough about the wonderful care you will receive at Pure Life Wellness.
Most dedicated to whole-health for its clients.
I can't say enough good things about Pure Life Wellness. The care they provide is top-notch and their dedication to providing their clients with proper adjustments and education for a healthier lifestyle proves they love what they do.
I've been going to chiropractors since I was an infant and Pure Life Wellness is the best I've found. The entire staff is very well educated in their fields and are a pure pleasure to interact with. I trust their advice for everything healthy and happy in my life.
I tell everyone I know to give them a try. I know if they do, they will be as satisfied as I am.
Improved Immune System
Pure Life Wellness delivers thoughtful, meaningful, and holistic care that over time, yields real results. Since contracting mononucleosis at 16, my immune system has never been the same. I was a young "healthy" 26 year old, but was getting sick far too often to really feel healthy. Colds, exhaustion, and not feeling well was normal. I didn't choose chiropractic for back pain, I chose it to see if it really could boost my immune system by just opening my nerve pathways. I went to Dr. Cannon and Alissa once a week, almost every week for a full year. I caught a minor cold 1 1/2 years later. Yes, 1 1/2 years!! All the other benefits aside, that in itself told me I chose the right healing path with the right people. It's easy to think you're getting great care when you're not. My proof was in not having to dial the doctor's office!
Level of care is unmatched
My wife and I love coming to Pure Life Wellness because of the friendly/family atmosphere we didn't receive at other chiropractor offices. Everyone here is warm and welcoming and the overall approach to the level of care they provide is unmatched. I highly recommend Pure Life to my coworkers on a daily basis.
To submit your own testimonial, click here.